Nominations for 2016 Best of the Net Anthology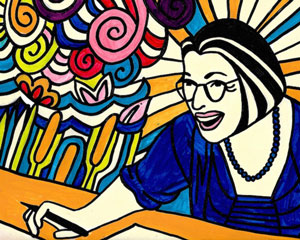 We are thrilled to announce our nominations for the 2016 Best of the Net Anthology, published by Sundress Publications.
POEMS:
What the Walls Heard: A Concert in Three Acts at the Bataclan, by Georgene Smith Goodin
November Song, by Ron Gibson, Jr.
Shakes for His People, by T.L. Krawec
Untitled, by C.M. Keehl
A Cold Spring, by Will Cordeiro
Wit/Woes of the Jester, by Hermine Robinson
STORIES:
Blue Ticket Moment, by M.C. St. John
Take, Take, Take by Adam Giles
Congratulations to the nominees! Don't forget, we'll also be nominating for the Pushcart Prize, and for Best Small Fictions.
If you'd like to find out more about the Best of the Net Anthology, you can visit them online, and be sure to read the 2015 issue if you haven't already.