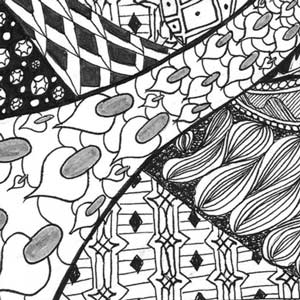 SUBMISSIONS ARE CLOSING SOON.
Reading period for Issue 18 will be closing on June 23rd.
---
WHAT TO SUBMIT:
We seek prose poems, poetic prose, haibun, and vignettes. (We do not publish lined poetry.) Both traditional and innovative works are welcome. We want dark and disquieting, we want fanciful and funny, we want surreal and surprising. We want stunning and unusual imagery, and language that compels.
To get some idea of the kind of content we like, check out current and past issues or read our interview with Jim Harrington. And here's another hint: If you've been told that your work is "not a complete story" or that it's more of a "vignette or prose poem," send it our way.
---
SUBMISSION GUIDELINES:
Please read these carefully even if you submitted to us before.
We do not accept previously published works (including self-publishing and blogs), or multiple submissions. Simultaneous submissions are okay, but please let us know immediately if your work is accepted elsewhere.
LENGTH:
We do not have a rigid word limit, but we tend to favor shorter, punchier pieces. If you send us something that's more than 500 words, it really needs to knock our socks off.
YOUR SUBJECT LINE:
Send your submissions to unbrokenjournal@gmail.com with "Submission," your name, and what you are submitting in the subject line. Example: Submission/John Smith/prose poem.
COVER LETTERS/BIO:
Cover letters are not essential, but please provide a brief (around 50 words) third-person bio in your email. We reserve the right to edit down long bios.
NO ATTACHMENTS / FORMATTING:
We no longer accept attachments. Please paste your work in the body of the email, and make sure to include a title for the piece.
Please, no crazy emails with MP3 audio files of your work, photos, special instructions as to how you want your work formatted, or anything we did not ask for. Any work sent to us with crazy formatting is likely to be rejected without being read. Browse some of the published pieces in the journal to get an idea of our house style, and then format your submission in a similar manner.
EDITING:
If your work is accepted, we may fix at our discretion minor grammatical problems. For anything more involved, you will be contacted for clarification. We are unable to provide feedback on work we do not accept.
RIGHTS:
If your work is accepted, you agree to give Unbroken Journal first serial electronic rights to your work and nonexclusive electronic and print rights in perpetuity. This means we can archive your work on our website indefinitely and include it in potential future publications and anthologies. Otherwise, all rights revert to the author upon publication.
If you publish the work elsewhere in the future, we ask that credit be given to Unbroken Journal for first publication.
We cannot pay our contributors at this time. We do, however, promote our authors on social media and nominate for The Pushcart, Best of the Net, and Best Small Fictions anthologies. For past nominations, please see our Nominations blog category.
---
If you would like editorial feedback on your writing (whether or not you submitted to us), head over to our Literary Services page. For a modest fee, we will review your work and give you down-to-earth advice on how to improve it, or how to go about publishing it. Check it out!
---
Follow us on Twitter for updates @unbrokenjournal
Report your submissions on Duotrope and/or thegrinder