About us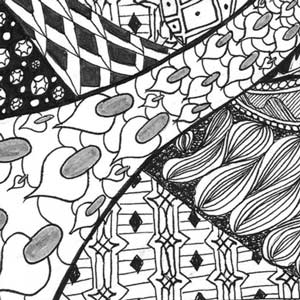 Unbroken is a quarterly online journal that seeks to showcase prose poems and poetic prose, both from established and emerging voices. We desire to give the block, the paragraph, the unlineated prose, a new place to play.
The paragraph is an extremely difficult form. Just as the wind brushes the underbelly of the idea, a new indent appears. All this hubbub about access and the idea, the idea and cohesion, the idea and liquid space. Polymorphs, snowglobes, a barrage of supporting examples, whirligigs that flutter about before falling into the netting of the idea. Seven ideas total, or one? Suddenly before a recheck for sentence completion it's rounding up, prosaic summations, concluding with modular force. Sonnet-shaped yet unmusical, the paragraph is fast enough."
~ Tom Snarsky, Unbroken Contributor
---
Masthead
Dale Wisely and Howie Good are now co-editors of Unbroken Journal.
Howie Good, Ph.D., a journalism professor at SUNY New Paltz, is the author of The Loser's Guide to Street Fighting, winner of the 2017 Lorien Prize from Thoughtcrime Press, and Dangerous Acts Starring Unstable Elements, winner of the 2015 Press Americana Prize for Poetry, among other books.
Dale Wisely, Ph.D.  founded Right Hand Pointing, where he is general editor, and co-founded and co-edits, One Sentence Poems, and White Knuckle Press. He lives in Alabama. He only added the Ph.D. to his name here because Howie did.
Sam Frost is our Social Media Manager. She lives in Los Angeles and spends most of her time binge drinking green tea. She mostly writes flash nonfiction, and it almost always starts in the notes section of her phone. Find her on Twitter @sammfrostt
R.L. Black (Roo) is Founding Editor of Unbroken Journal.