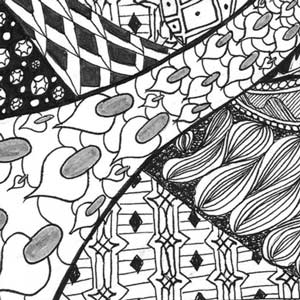 At Unbroken, we love poetic prose and the prose poem. Because a haibun is a prose poem with a haiku at the end, we also love the haibun. And we feel that none of them are being given nearly enough attention. Unbroken desires to give the block, the paragraph, the unlineated prose, a new place to play.
"The paragraph is an extremely difficult form. Just as the wind brushes the underbelly of the idea, a new indent appears. All this hubbub about access and the idea, the idea and cohesion, the idea and liquid space. Polymorphs, snowglobes, a barrage of supporting examples, whirligigs that flutter about before falling into the netting of the idea. Seven ideas total, or one? Suddenly before a recheck for sentence completion it's rounding up, prosaic summations, concluding with modular force. Sonnet-shaped yet unmusical, the paragraph is fast enough."
~ Tom Snarsky, Unbroken Contributor

Check out our sister publication, Unlost Journal, founded because we love found poetry and feel it isn't being given nearly enough attention in the literary world.
Unbroken is a nominating journal. We nominate for The Pushcart, Best of the Net, and Best Small Fictions anthologies. For past nominations, please see our Nominations blog category.
From our current issue . . .