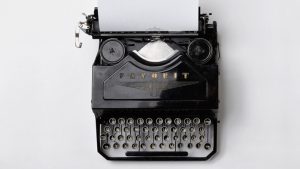 Literary Services
Welcome to our Services page. We offer personalized advice on writing and publishing for short fiction, prose poetry, and lined poetry up to 7000 words, with special emphasis on helping new and emerging authors.
For more information, contact us at services@unbrokenjounal.com. We reserve the right to decline any work sent our way for any reason whatsoever.

Introductory offer: 50% discount on all services.

As editors, readers, and writers, we understand the anatomy of the submission process, why writing gets rejected (it often has nothing to do with the quality of the work!), and the secrets to getting published. We draw on our wealth of knowledge and resources to bring you sound advice, critiques, and recommendations.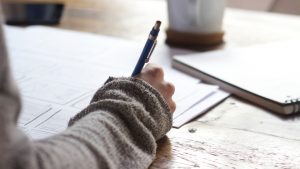 Freeform Critiques
Need a fresh set of eyes on your work? Or maybe you've got a piece that keeps getting rejected and you're not sure why?
We will read your short fiction, prose poem, or lined poetry, give you general impressions on the content, and pinpoint any areas that need work. This type of critique is best for when you want an overall feel for your work.
$25 per single piece, up to 2000 words.
Introductory price: $12.50
For anything over 2000 words, add $0.01 per word ($10 per 1K), up to a maximum of $50.
Inline Critiques
Want a more focused critique? Our Inline Critiques offer a line by line analysis, identifying problem areas such as sentence flow and structure, spelling and grammar issues, and word choices. Inline critiques are available for short fiction and prose poetry, but not lined poetry.
$50 per single piece, up to 1000 words.
Introductory price: $25.00
For anything over 1000 words, add $0.02 per word ($20 per 1K), up to a maximum of $100.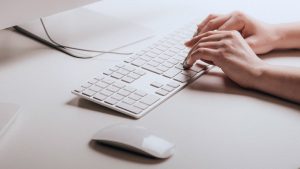 Market Suggestions
Having trouble finding the right market for your work? Sometimes it's all about the right fit. We will suggest 2-3 markets that might be a good fit for your work. If you do not get your work accepted by any of these, we will suggest additional markets for a reduced rate.
$20 per piece — initial advice.
$10 per piece — second round.
Introductory prices: $10.00/$5.00
Submissions Help
Ever get tired of the submission process? Feeling overwhelmed by the number of publications to choose from? Wish your work could find a home all on its own? Well, then, you've come to the right place. We will draw on our extensive knowledge of the short fiction/poetry market to give you as many suggestions as needed until your work gets accepted for publication.
Optional: If filling out forms and writing cover letters is too much or you just wish someone would take the entire submission process off your hands, consider having us submit on your behalf. (Email for details. Some caveats may apply.)
$50 per piece.
Introductory price: $25.00